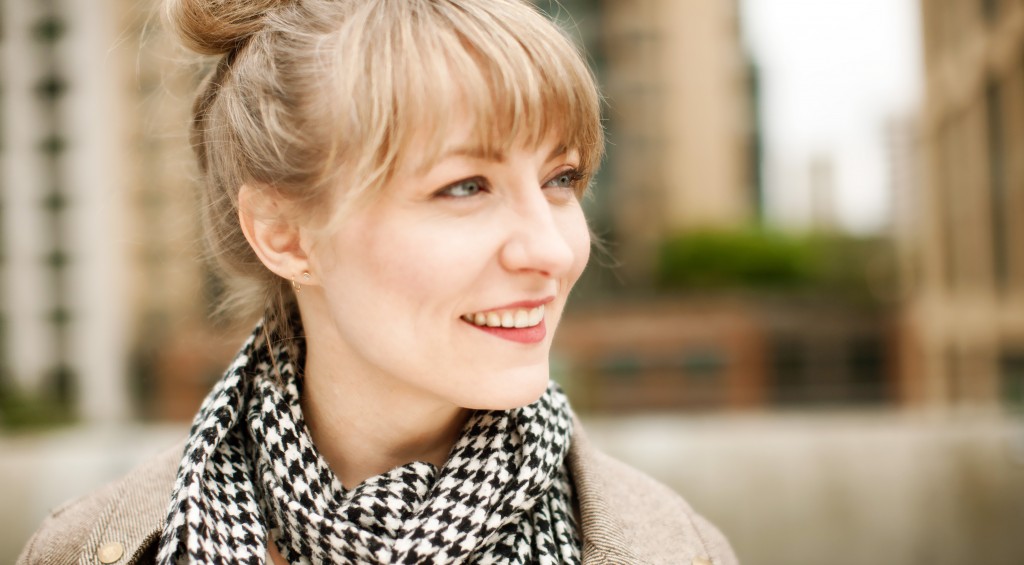 Marya Sea Kaminski is a theatre artist based in Seattle. For the last ten years, she has written essays, directed plays and performed solo works exploring the tender absurdity of power, addiction, family, grief, and madness. She is currently most inspired by the intersections between performance and community, virtuosity and justice.
Her directing credits include: the West Coast premiere of Sarah Burgess' DRY POWDER (Seattle Repertory Theatre), the new musical THE RUMBLE WITHIN by Andrew Russell and Richard Andriessen (The 5th Avenue Theater's NextFest), Ellen McLaughlin's IPHIGENIA AND OTHER DAUGHTERS (University of Washington), Adam Rapp's FINER NOBLE GASES and Jordan Harrison's THE MUSEUM PLAY (Washington Ensemble Theatre), CONDO MILLENNIUM (Northwest Film Forum), THE LAST IN THE DOOM SERIES (Richard Hugo House), Ellen McLaughlin's AJAX IN IRAQ and Kevin Kerr's UNITY (1918) (Cornish College of the Arts), as well as new work development workshops with playwrights Karen Hartman, Trista Baldwin, Holly Arsenault, Brendan Healy, and Peter Skinner. Her writing has been featured in The New York Theatre Review, Seattle City Arts Magazine, The Stranger, Rivet Magazine, msn.com/Womanity and KNOCK. In 2014, she co-wrote two episodes of the French cartoon ZIP ZIP! with filmmaker Daryle Conners and began working on her first full-length screenplay, an adaptation of Antoine LaComblez's IDAHO 1973.
As a solo performer, she's premiered her original writing at HERE Arts Center and PS 122 in New York City, the Edinburgh Fringe Festival in Scotland, the Myrna Loy Center in Helena MT, Bumbershoot and On the Boards in Seattle, and on subway platforms across lower Manhattan. In 2012, she performed her original rock musical RIDDLED to sold-out houses for Richard Hugo House in Seattle. And in 2015, she performed a new collaborative solo play, WOMAN AT THE WELL (co-conceived with and written by Martyna Majok), at HERE Arts Center in New York City as part of the Downtown Urban Theater Festival. Most recently, she performed a multi-media solo performance on ghosts and schizophrenia titled THE MYSTERIOUS OTHERS, at the Frye Art Museum as part of the Frye's GENIUS Exhibit in October 2015.
On screen, Marya has played principal roles in the feature films DICHOTOMY by Funkbuddha Productions, WAXIE MOON IN THE FALLEN JEWEL with Wes Hurley, and PACIFIC AGGRESSION directed by Shaun Scott. She was featured in the short thriller J'ARRIVE (OMW) which was an official selection of the Seattle International Film Festival and the One Reel Festival at Bumbershoot in 2015.
On stage, she's appeared as Brooke Wyeth in OTHER DESERT CITIES at ACT with Pamela Reed and Kevin Tighe (directed by Victor Pappas); The Angel in Tony Kushner's masterpiece ANGELS IN AMERICA: Parts 1 & 2, as well as the title role in HEDDA GABLER and The Nurse in ROMEO AND JULIET at Intiman Theatre; Betsy/Lindsay in CLYBOURNE PARK at the Seattle Repertory Theatre; and as a member of the ensemble in one of the first staged readings of Robert Schenkkan's award-winning play ALL THE WAY as part of the Seattle Rep's New Play Festival. Other favorite roles include: Janet in Dan Savage's MIRACLE! at Intiman, the title role in ELECTRA for Seattle Shakespeare Company; Hedda Gabler in Washington Ensemble Theatre's original adaptation titled BLAHBLAHBLAHBANG! for On the Boards; the titular role in the regional premiere of MY NAME IS RACHEL CORRIE and the esteemed mural painter in Tina Landau's THE TIME OF YOUR LIFE at the Seattle Rep with Jeff Perry and Guy Adkins.
Marya has been awarded the Genius Award in Theater from The Stranger, Artist of the Year from Seattle Magazine, the Seattle Gregory Award for Outstanding Actress, Best Local Stage Actor and Best Performing Artist by the readers of the Seattle Weekly, as well as multiple City Artist Awards for Literature from the Seattle Office of Arts and Cultural Affairs. As a founding member and co-artistic director of the Washington Ensemble Theatre from 2004-2008, Marya Sea directed several regional premieres, performed as the former First Lady in the national premiere of Jane Martin's LAURA'S BUSH (Seattle Times Footlight Award, 2004) and as M in Sarah Kane's CRAVE, and served as Literary Manager for the development of new and original works including Stephanie Timm's CRUMBS ARE ALSO BREAD and Paul Mullin's THE TEN THOUSAND THINGS.
Marya holds a BA in English and Theatre Arts from the University of Pennsylvania and an Acting MFA from the University of Washington. She has taught and lectured on Theatre, Acting and Solo Performance at Hollins University, University of Washington, and at Cornish College of the Arts, where she was honored with the Drama Department's Award for Teaching Excellence. Currently Marya serves as the Associate Artistic Director at Seattle Repertory Theatre where her focus includes community-inspired collaborations and new work development.